Better Bot Link Addon
Better Bot Link
The biggest issue with current bot links is that they are all named the same thing on every site, making it easy for autoclick developers to program a plugin for your site avoiding bot links entirely. With this bot link every site can have unique bot links, the name being defined directly in the admin panel.
Main Features
Option to reset cash, point and credit balances.
Instant suspension option.
Optional email notification alerting you of the username and IP address in use along with the site URL.
The settings page will remind you whether or not you have surf all turned on.
List of members who have clicked the link with options to delete or suspend members.
About Addon
$12.50 initial install, $5 reinstall fee
Sold as installed only, licensed for 1 domain.
Included in AuroraCoderz Deluxe
Product Images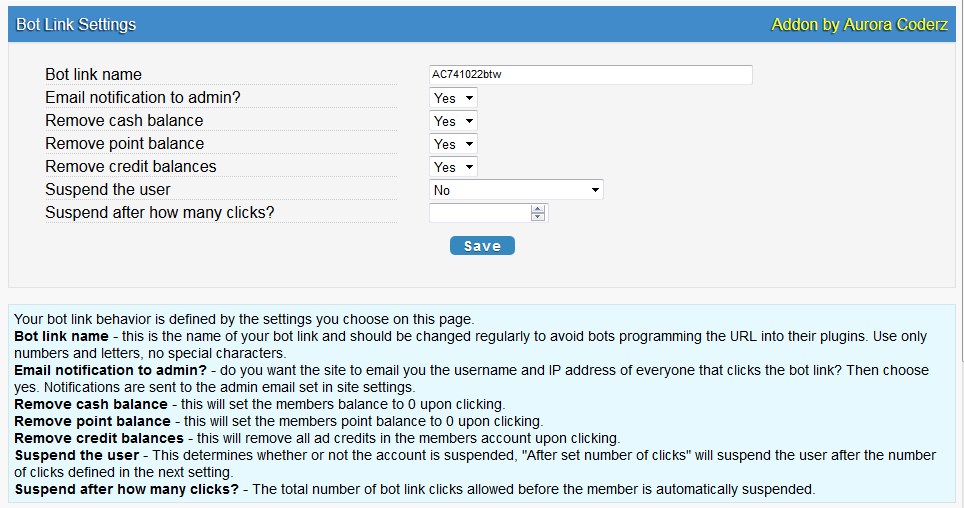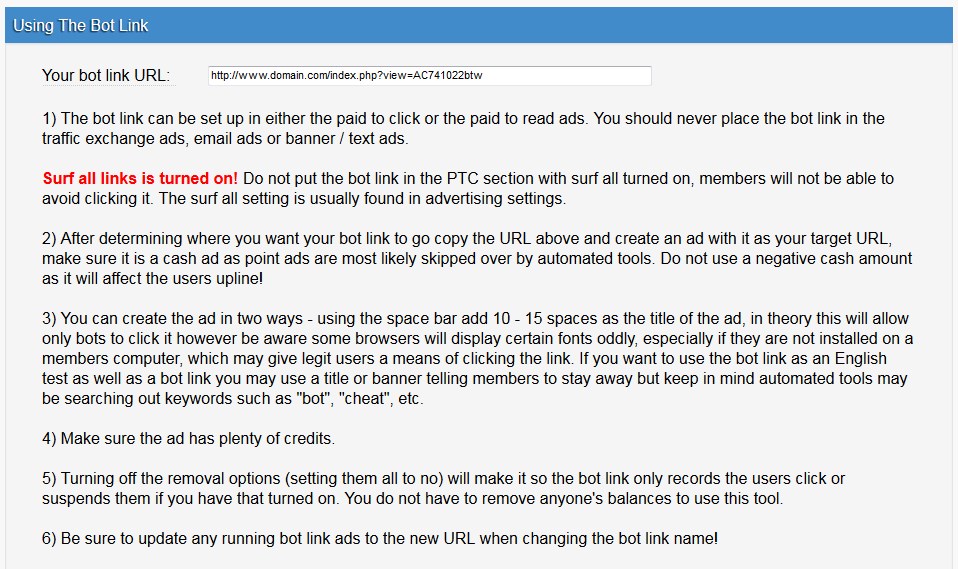 Powered by WHMCompleteSolution