ClixGrid Addon
Clix Grid
Allow your members to test their luck while also providing your website with another income source using the Clix Grid addon.
Main Features
Settings

Define grid name displayed to visitor
Define timer length for standard and upgraded members separately
Daily prize limit defines total cash the site will give away daily
Maintenance mode options
Number of chances allowed daily set for standard and upgraded separately
Chance of winning set for standard and upgraded separately
Ad overview page built in
Independent purchase page allows you to define price per defined number of days
Members will see daily / lifetime stats
About Addon
$20 per site
Sold as installed only for 1 domain. Addon is not compatible with the GEM or MRV brands.
Product Images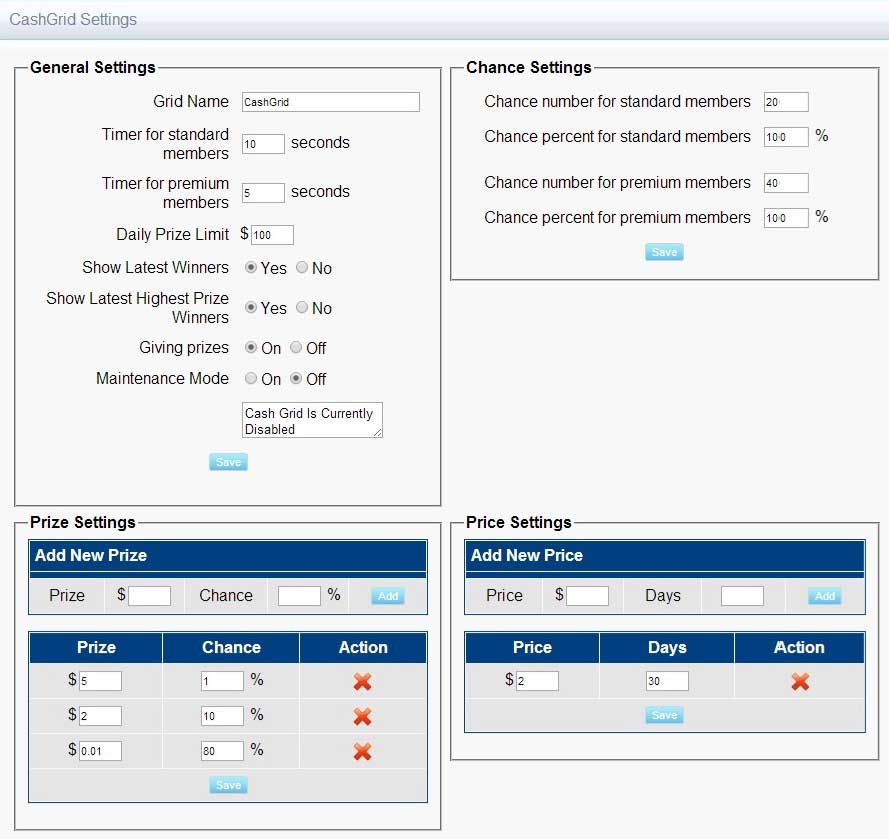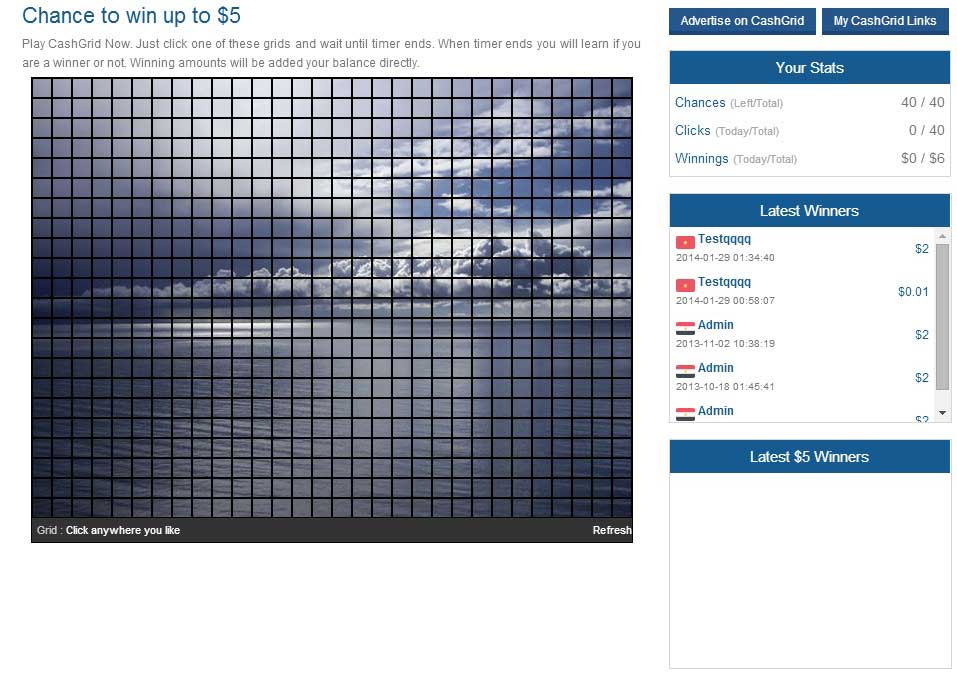 Powered by WHMCompleteSolution