Responsive template coded specifically for Aurora Coderz Deluxe 2.6 and higher scripted websites. Site name fills in automatically, you do not need a logo image. Stats showing include total members, number of members that joined today, total PTC ads clicked, total PTC ads clicked today, total hits to the website, total hits to the website today, total amount of payouts and the percentage of the memberbase which has received payment. A simple to use text file has been included for easy updating of text on homepage, social media buttons, launch date, owner name etc. Network codes are also replaced in the text file so you do not have to hunt anything down in the home page. Top earning members show earnings for today and utilize a gravatar image for each member featured if available. Three latest forum threads show in the footer automatically. If enabled the template will show any free membership offered as a signup bonus, if no free membership is available to new signups then the template will show the membership you select under template settings in site settings in your admin panel. Available in seven colors at this time.
A live demo of all available templates can be found at
AuroraBrushes.review
This template will only work as is for Aurora Coderz Deluxe 2.6 and later versions.
Price is good for 1 domain only.
Template comes as installed only, after purchase please contact us with your hosting login information.
Backlink removal - if you wish to remove the "Template by Aurora Brushes" in the footer you must pay the backlink removal fee.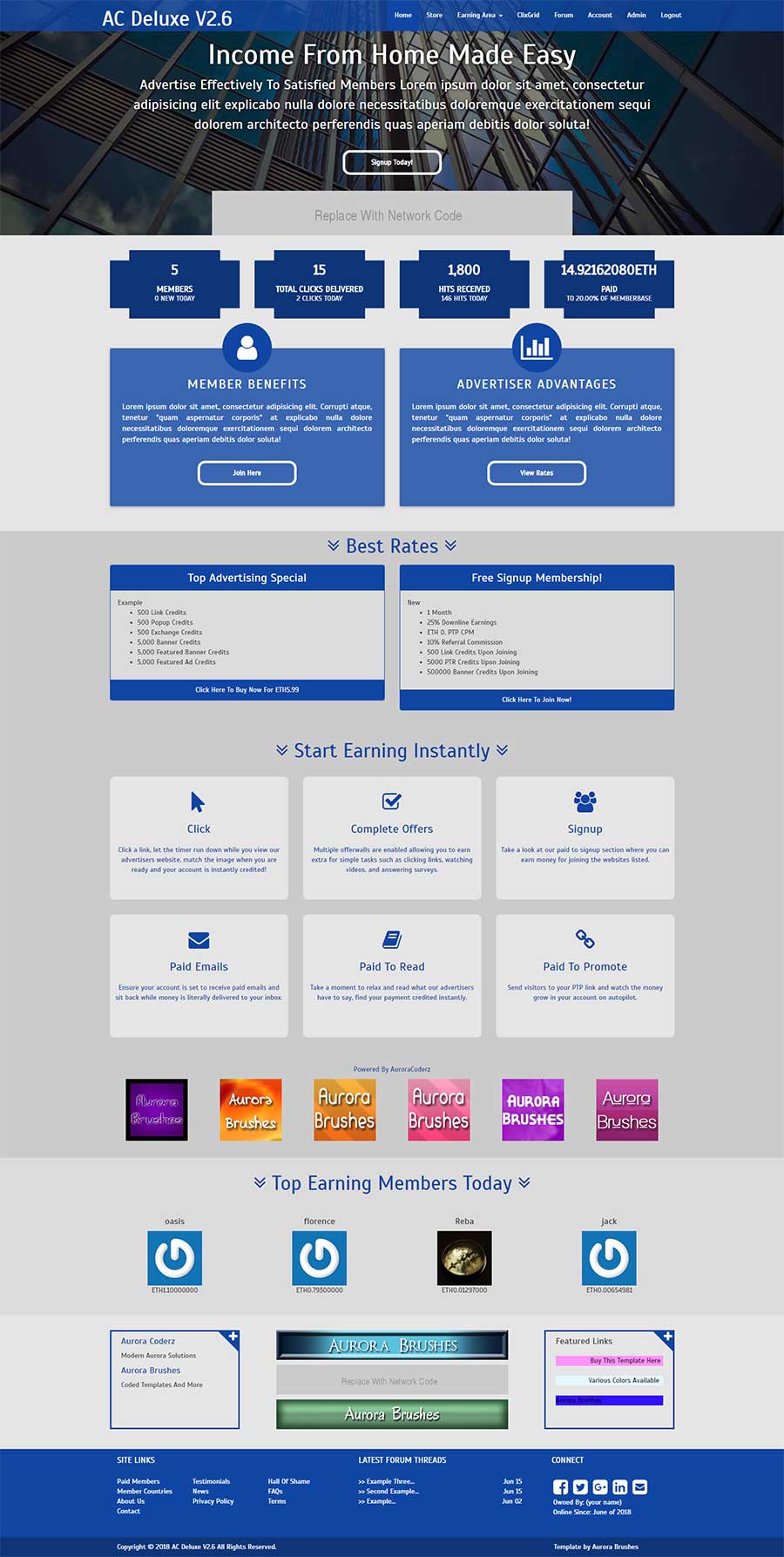 Powered by WHMCompleteSolution