Refback
Refback Addon
Fully organize your PTC websites, record your payouts and manage your downlines coming from your member base with the refback addon. Seven default categories include featured sites, sites, commission only, pending sites, no refback sites, watchlist sites and scam sites.
Main Features
Members are able to submit claims.
Members are able to set a referral claim to inactive.
Ability to exclude member from refback program directly in edit user.
Admin picks a site to load and then manually credits each active member via credit members page.
Options to record total earnings and total click count for each active member for ease of crediting.
Fully integrated addon - updates site stats and member's daily earnings accordingly.
About Addon
$54.99 initial install, $15 reinstall fee
Due to number of pages to be edited we will ONLY install this addon using cPanel hosting.
Sold as installed only, licensed for 1 domain.
Only compatible with Aurora Coderz Deluxe v2.0.x or higher
Product Images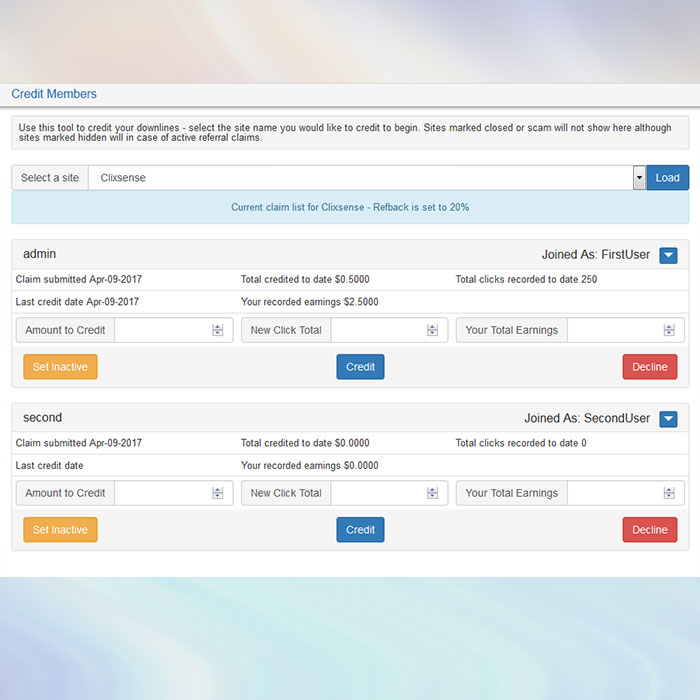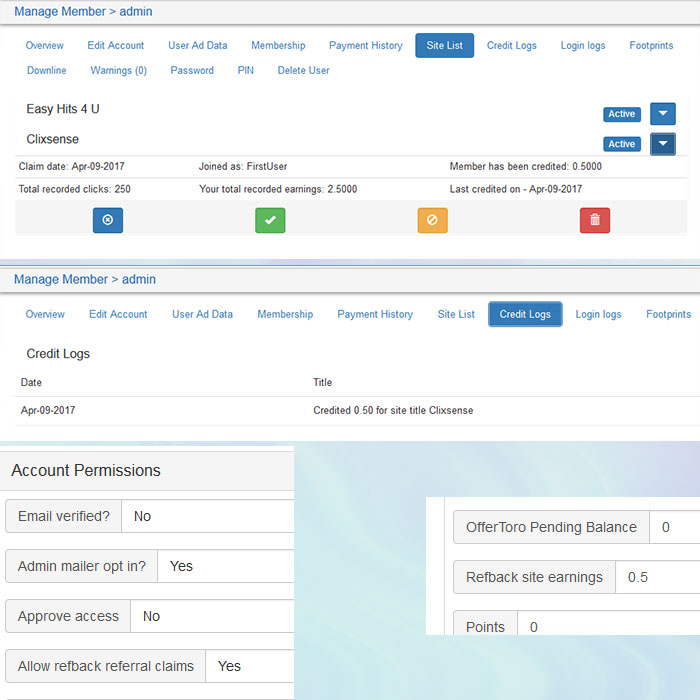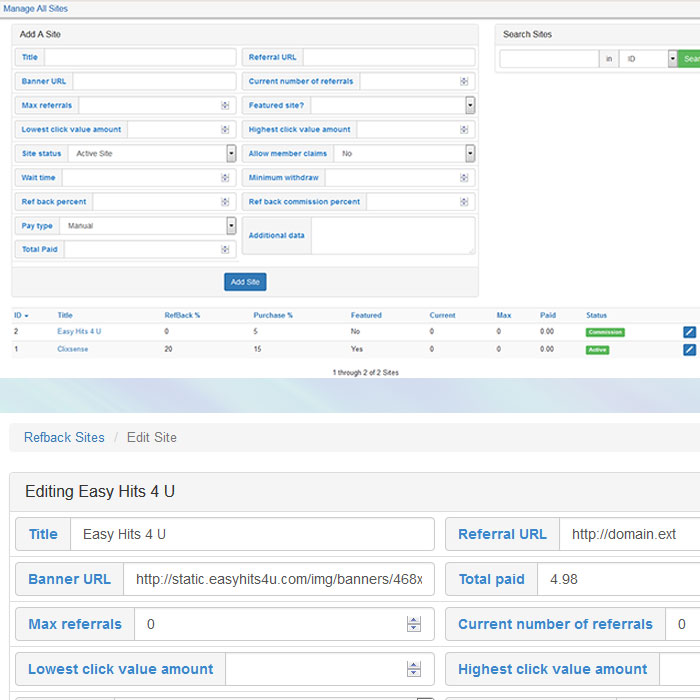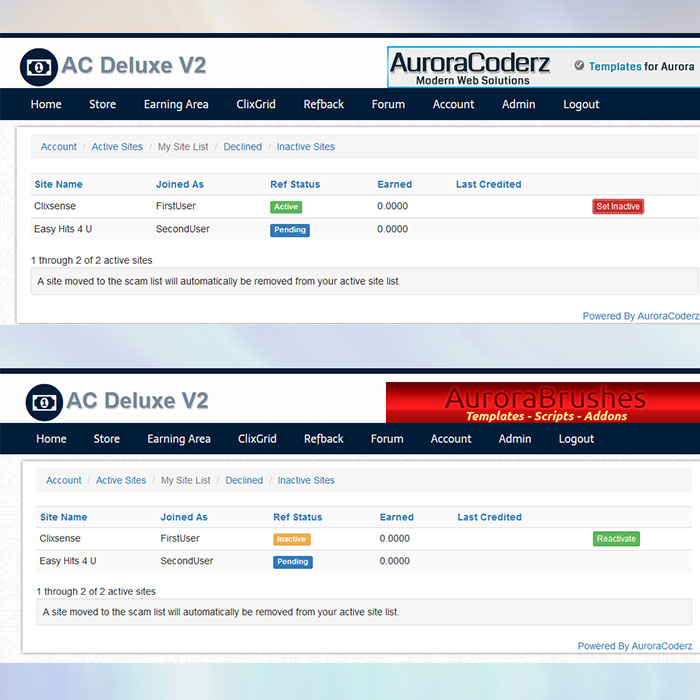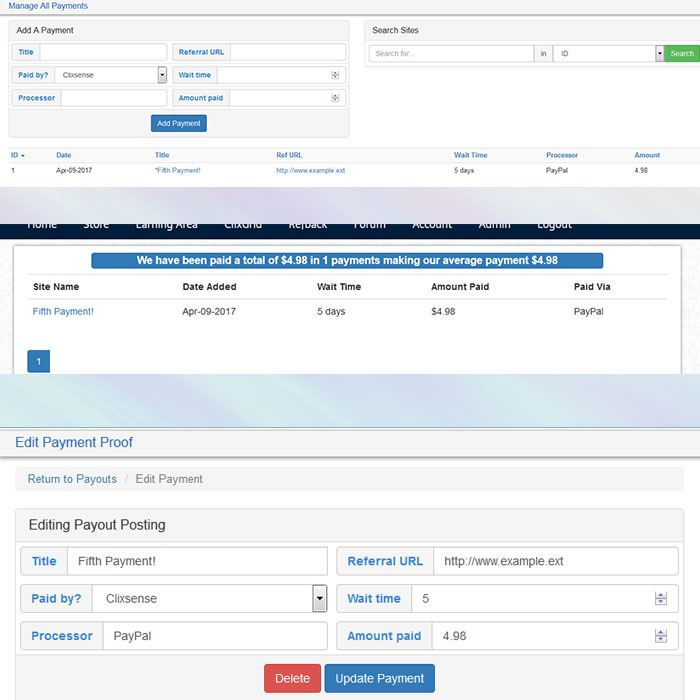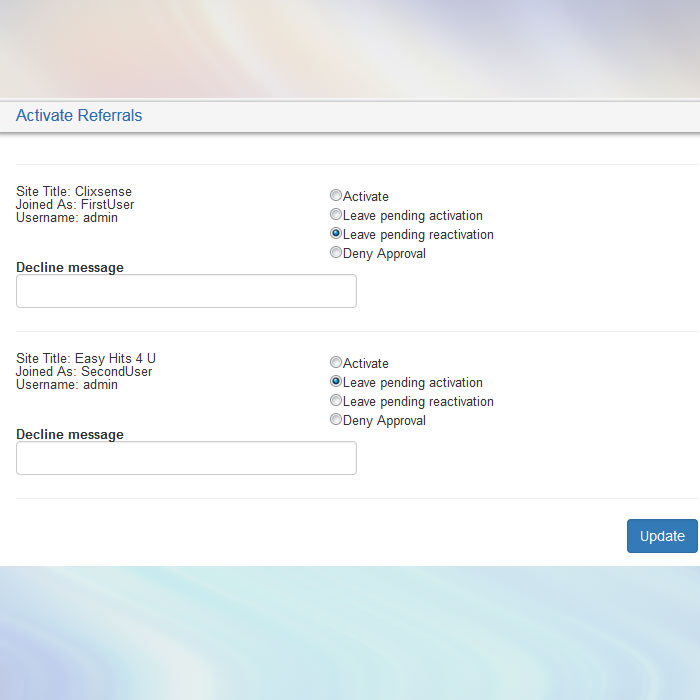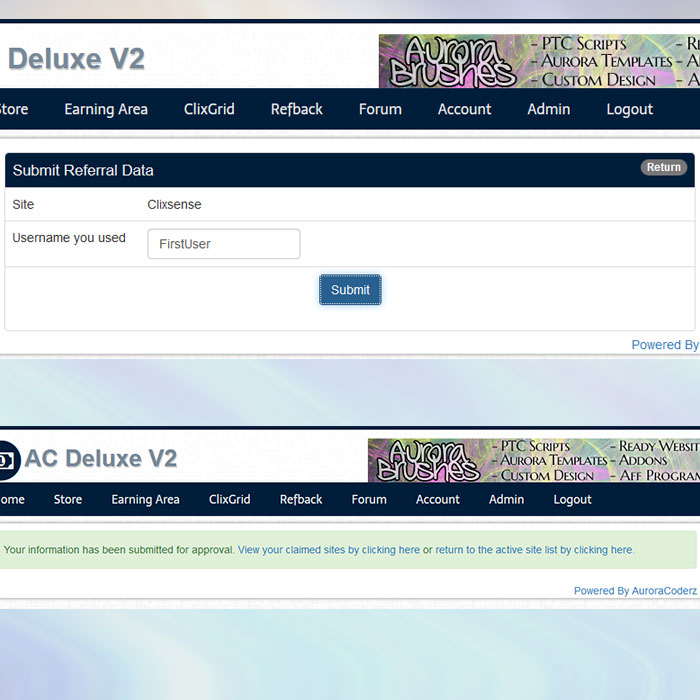 Powered by WHMCompleteSolution