Referral Builder Splash Page Addon
Referral Builder Splash
No longer available for purchase - included in Deluxe v2.6 and higher
This splash page automatically populates from the programs you have added to your referral (downline) builder while maintaining your overall site design.
Main Features
Main splash page limited to 10 programs showing, visitors can choose to view all or view by categories at which time the limit will life displaying all programs included in the category.
Programs are sorted by title.
Members are still paid regular PTP earnings as if they were promoting the home page.
If a member has not filled in their affiliate ID the default IDs will populate the page.
A banner must be included when creating the referral builder program in admin or the program will not show on this page.
Splash page link will be included on the banners page under the normal referral link.
Product Images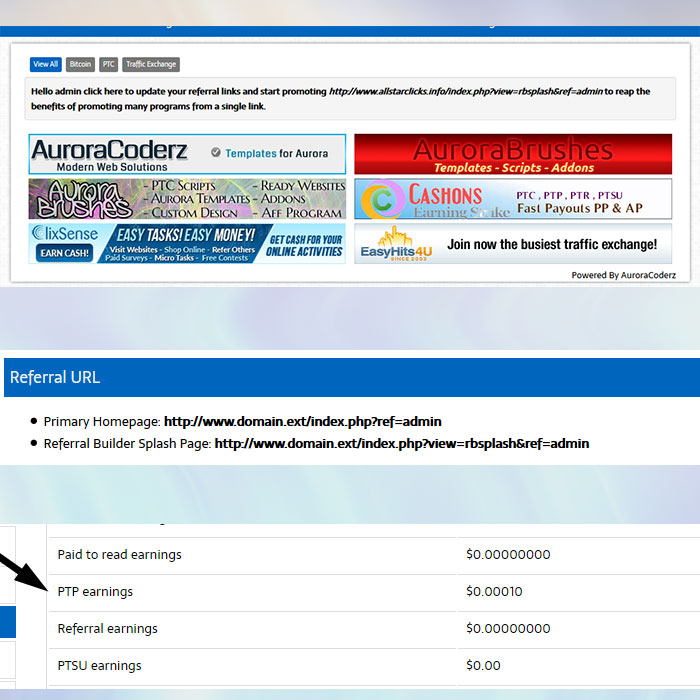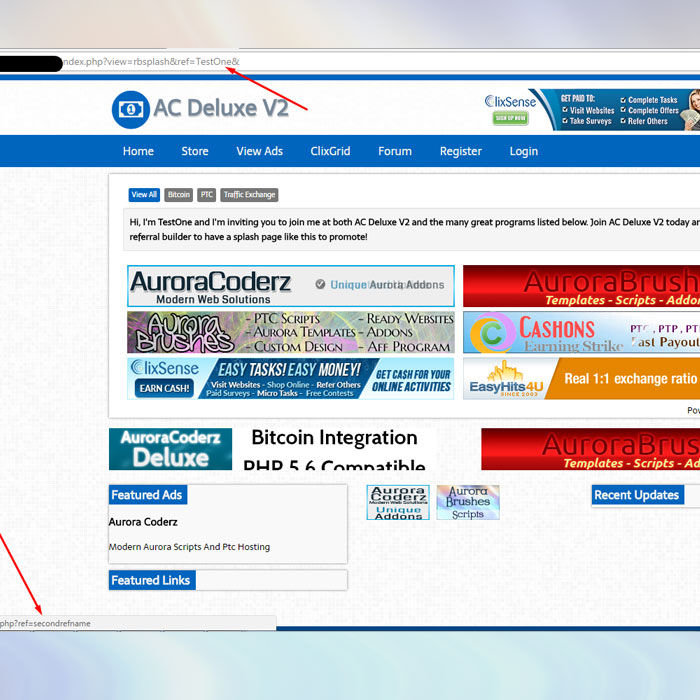 Powered by WHMCompleteSolution