Referring Site Addon
Are you an owner trying to see where your advertising is most effective? Do you want to help your members efforts in promoting your site and show them where their downline came from? This addon will do both for you by displaying the referring site not only in the admin panel but in the members downline view as well. Referrals who joined your site prior to installing the addon, or joined directly through direct referral links from places like yahoo chat, msn or similar will show referring site as Unknown.
This addon will work on all aurora scripts that are not encrypted, please contact prior to purchasing if you are unsure.
Addon is sold as installed only, no installation files will be provided, and the price is for 1 install on 1 domain. Installation will be complete within 1 - 7 days.
Compatible with most AuroraGPT brands
*Included in AC Deluxe script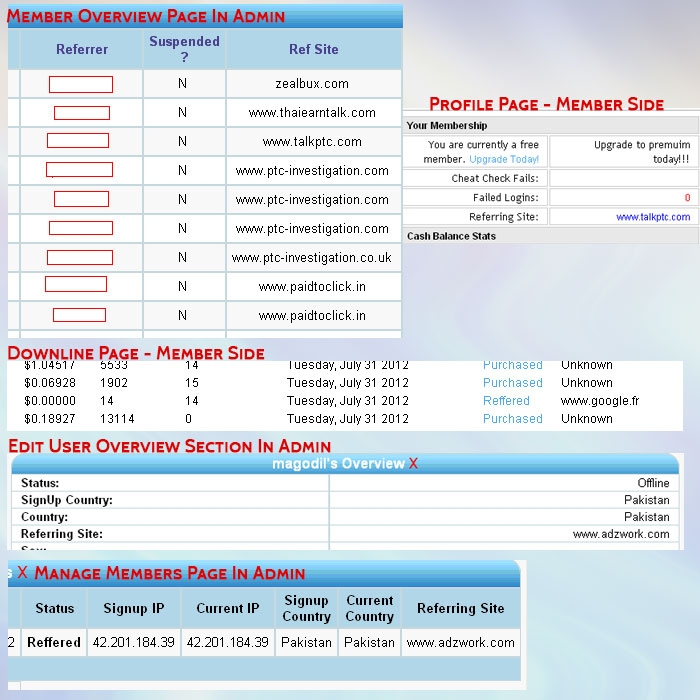 Powered by WHMCompleteSolution