Classic Three Column Template
Three Column
Classic 3 column template coded specifically for AuroraCoderz Deluxe and updated to comply with W3C standards.
Includes css style sheets for seven colors including black, blue, red, green, orange, pink, and purple.
Includes modified grid page which adjusts your grid page to fit this layout.
Template shows most recent news titles, lastest payments to members including country flags, and top five paid countries including country flags.
We install the template for you, to speed up service it is helpful if you provide cpanel details upon ordering. Please allow up to 72 hours for installation.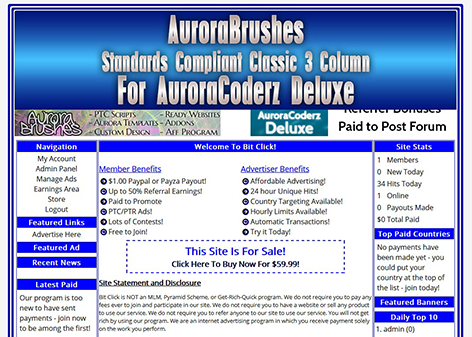 Powered by WHMCompleteSolution